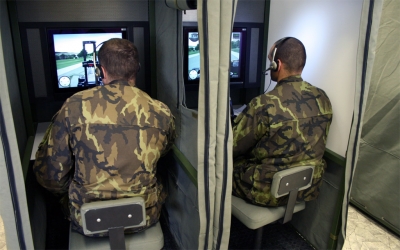 The Modular Tactics Training System is designed for tactics training on virtual simulators up to company level.
It provides a flexible and effective solution for collective training with various simulators within one virtual simulation environment.
The MTTS helps units and individual soldiers to prepare for operations characterized mainly by urban terrain, asymmetric warfare and a non-linear battlefield. It is equipped with a communication system and tools for preparing, controlling and evaluation of training and exercises.
Image gallery
Need more information? Contact us by telephone +420 296 505 736 or e-mail vrg@vrg.cz.